Who We Are
Volleyballsho.com.au has a wide selection of indoor & beach volleyball accessories from top brand volleyballs, volleyball net, knee pads, volleyball shoes, storage bags available. You can find everything the heart of a volleyball player desires. If there is anything missing, let us know. We are based in Maroubra, Sydney but popping up across the state at local competitions. Our products are shipped worldwide and we are known for the best quality nets on the market which are made in Australia. We sell many well-known brands like Mikasa, Mizuno, 2XU, Adidas, Asics. Except the standard products you can find in our shop we can customize some of them to your needs, for example nets. We also offer discounts and special deas for clubs, teams and coaches. Just contact us.
Meet The Owner Gregor
Gregor Salvin lives and breathes volleyball. As a passionate indoor volleyball player, having played indoor in the Sydney League and Australian Volleyball League, he additionally started to get into beach volleyball and took over the Sydney Beach Volleyball School to make the most of the Australian lifestyle on the beaches of Sydney. Gregor took ownership in 2013, since then he has made big changes and grown beachvolleyball.com.au to make it more accessible across the Sydney region. In 2019 he noticed how difficult it was to get elite volleyball equipment in the Australian market and decided to open a shop Volleyballshop.com.au making the top volleyball equipment available to everyone at a fair price. He wanted to grow the volleyball community, indoor and outdoor, making it possible for everyone to progress to the next skill level quicker. Originally, from Scotland and now an honorary Australian this funny talented volleyball player is the person that does all the hard work on and off the court to make top quality volleyball products and equipment available to you.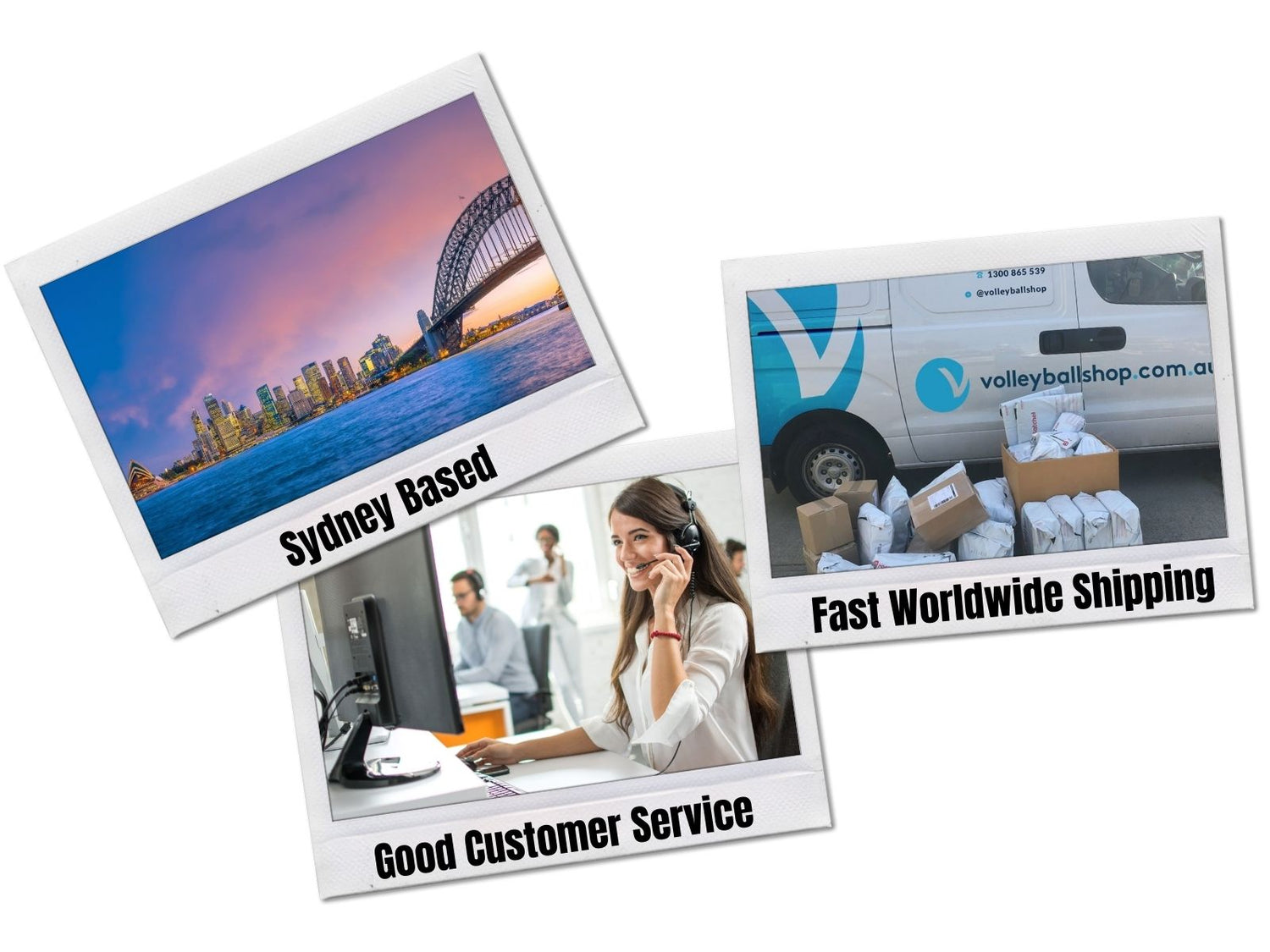 Would You Like To Learn To Play?
For those of you who would like to learn beach volleyball feel free to contact us and we will point you in the right direction. Beachvolleyball.com.au, the social beach volleyball training community in Manly and Maroubra is owned by the same company as Volleyballshop.com.au. Just contact our coaches through the website for a trial session and let the fun begin. Join one of the trainings squads. There are classes for all skill levels available. A number of our passionate coaches are elite competitive players from Australia and around the globe. Their enthusiasm for beach volleyball extends from the world stage all the way to their coaching philosophy at every level. Don't miss out on the opportunity to learn from some of the best Australia and our international coaches have to offer! Meet our coaches here.