Regular price
$108.00 USD
Sale price
$77.00 USD
Unit price
per
Sale
Sold out
View full details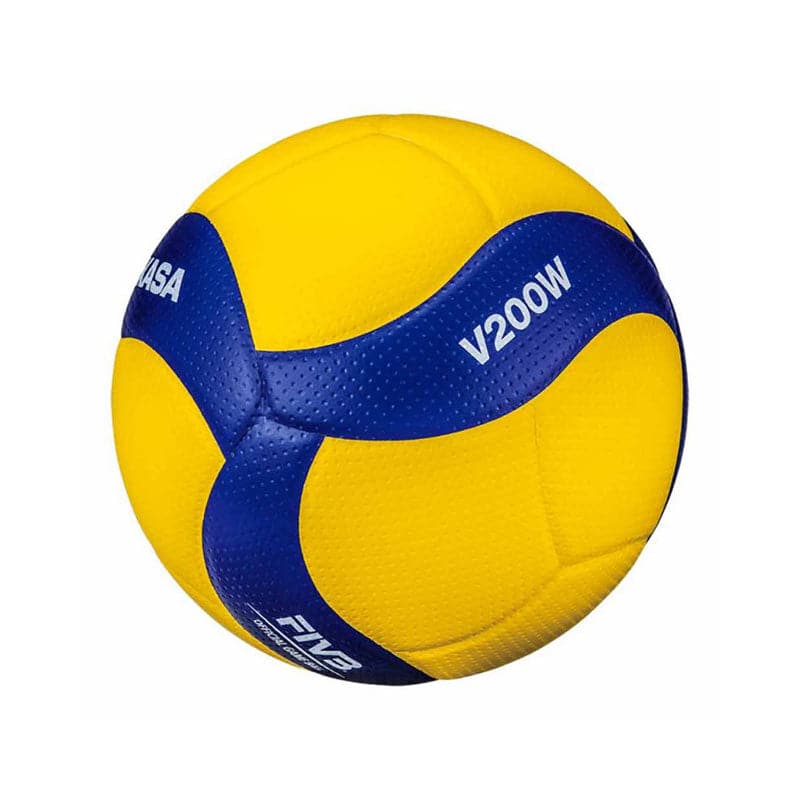 Description
If you want an incredible performance indoor volleyball, this is it. The official ball of the Olympic Games, FIVB, and all Volleyball Australia competitions.
The Mikasa V200W is known as the ultimate performance indoor volleyball. This is the official game ball for the 2020 Olympic games. It's gone through 6 months of rigorous testing from leading national teams.
The V200W features a double-dimpled microfiber surface, which stabilises the ball's flight bath through the air and creates additional cushioned ball control. The anti-sweat technology prevents it from getting slippery during a tough game. 
The iconic Mikasa blue and yellow stands out and makes it easy to see during a high intensity game. It uses a perfectly balanced, 18-panel aerodynamic design that improves ball movement and gives players greater control.
Features
Official ball for the 2020 Olympic Games
Official ball used by FIVB and all Volleyball Australia competitions
Nano Balloon Silica stops sweat, keeping the ball from getting slippery
Durable nylon wound centre
Rugged cushion design
Double dimple surface stabilises its path through the air
Composite cover
Balanced aerodynamic 18 panel design
Specifications
Size: 65-67cm (Circumference)
Weight:

 

260-280g
Material:

 

Super Composite Cover
Construction:

 

Laminated
Featuring:

 

Double Dimple Surface
Manufacturer:

 

Mikasa
Use:

 

Indoor
Category:

 

Adults
Level: Championship 
Features
Official ball for the 2020 Olympic Games
Official ball used by FIVB and all Volleyball Australia competitions
Nano Balloon Silica stops sweat, keeping the ball from getting slippery
Durable nylon wound centre
Rugged cushion design
Double dimple surface stabilises its path through the air
Composite cover
Balanced aerodynamic 18 panel design

Specifications

Size: 65-67cm (Circumference)
Weight: 260-280g
Material: Super Composite Cover
Construction: Laminated
Featuring: Double Dimple Surface
Manufacturer: Mikasa
Use: Indoor
Category: Adults
Level: Championship