Regular price
$99.00 USD
Sale price
$67.00 USD
Unit price
per
Sale
Sold out
View full details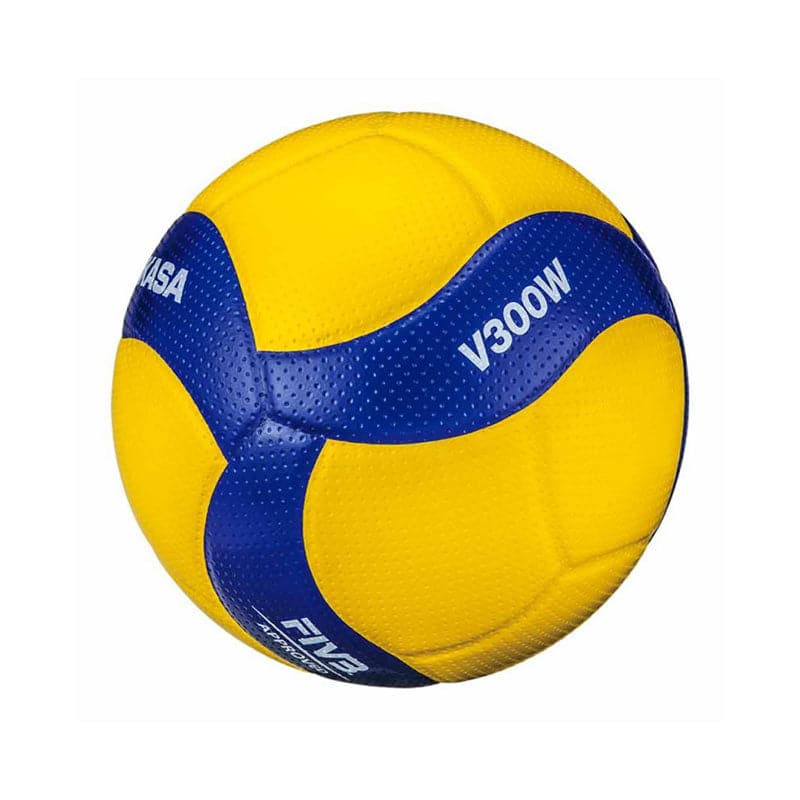 Description
The Mikasa V300W is a powerful performance indoor volleyball ball. It's marked as an official ball for all Volleyball Australia competitions, used by FIVB and AVF.
Perfectly balanced 18 Panel aerodynamically designed construction, single dimpled surface to minimize the air resistance and to maximize the grip power of the ball surface, the SINGLE DIMPLE technology is applied. To bring out the best performance Original Microfiber + PU material co-developed by Mikasa and Kuraray to create the highest quality volleyball with anti-sweat functionality.
The iconic Mikasa blue and yellow stands out and makes it easy to see in a high intensity game. Second only to the Mikasa V200W.
This ball is known for it's durability.
Specifications
Size: 65-67cm (Circumference)
Weight: 260-280g
Material: Super Composite Cover
Construction: Laminated
Featuring: Single Dimple Surface
Manufacturer: Mikasa
Use: Indoor
Category: Adults
Level: Championship   
What is the difference between Mikasa V200W and V300W?
Both are great balls and are used by professionals and there shouldn't be much difference during the game. There is a slight price difference and most clubs consider this when ordering in bulk. V200W is the latest ball and the only difference lies in small amendments to the design. The only real difference consists of double dimples vs single dimple surface which affects how slippery the ball is and subsequently affects ball control. Some players say that V200W is softer than V300W. Others say V300W is more durable.